Home
»
Building Inspection
Building Inspection
What is a Pre-Purchase or Pre-Sale Building Inspection?
North Star Inspections – Building Inspection is an objective visual examination of the physical structure and systems of the building…. from the roof to the foundation.
Whether you are buying or selling a property, a building inspection can save you time and money…….identifying issues before they escalate. With the potential to save you thousands of dollars.
We will provide you with a thorough inspection and easy to understand comprehensive report including photos and recommendations.
When do I contact a

Building

Inspector?

Typically you contact a building inspector before an auction or immediately after the contract or purchase agreement has been signed.

Before you sign be sure there is an inspection clause in the sales contract, making your final purchase obligation contingent on the findings of a professional building inspection. This clause should specify the terms and conditions to which both the buyer and seller are obligated.

Check with your bank on what they require as an Inspection may be part of the lending requirement.

North Star Inspections – Professional and reliable. Contact us now.
What areas does a building inspection include?
The standard inspector's report will cover:
Interior:
Floors, Walls, Ceiling, Doors etc
Windows
Heating
Electrical Fittings
Appliances
Service Room Fittings (bathrooms)
Electrical & Security
Plumbing
Ceiling Cavity & Insulation
Exterior:

Subfloor
Foundations, Joists, Bearers etc.
Insulations & Ventilation
External Structure & Cladding
Roof, Flashings & Stormwater
External Joinery
Drainage
Decks & Patios, etc
Basic moisture testing included.
For more Comprehensive Weathertightness assessment combine the Building and Weathertightness Inspection.
Add Infrared for "The Works" Inspection.
The building inspections are based on the NZ standard – NZS4306:2005 compliance.
NZIBI Membership

(Institute of Building Inspectors)
The Institute of Building Inspectors ( NZIBI) was established to provide a professional body of building inspectors that are dedicated to undertaking pre-purchase house inspections.
Registered Building Inspectors are invaluable in assessing a house condition.
The New Zealand Institute of Building Inspectors only accepts qualified members and controls the membership through the enforcement of its Rules and Regulations which contain expected ethical, inspection and reporting standards.
All members have vast experience in the building industry and are required to undertake professional development every year so knowledge is up to date.
Can a property fail an inspection?

No, a professional building inspector examines and reports on the current condition of a house or commercial building, at the time of the inspection during the current weather conditions.
The inspection report indicates what components and systems may need repair or replacement. Some urgently and others as general maintenance.
What if the report reveals problems?
Knowledge is power, and no property is perfect.
If the inspector identifies problems, this doesn't mean you should or shouldn't buy the house. But you will know in advance from the report information what to expect.
You can assess whether this works with your budget, possible future repair work, and evaluate value compared to other homes you have looked at.
As a result if major problems are found a seller may agree to make repairs or negotiate accordingly.
Why can't I do it myself?
An inspector is familiar with the elements of building construction, proper installation, maintenance, home safety, and common failures, and why they fail.
Even builders employ building inspectors to find leak failures for them and to inspection properties they are buying.
For accurate information, it is best to obtain an impartial, third-party opinion from a professional in the field of building inspections.
Should the property prove to be in good condition, did I really need an inspection?
Definitely.
Now, you can complete your home purchase with confidence and a reduced chance of unexpected surprises.
You'll have learned many things about your new home from the inspector's written report, and will have the information for future reference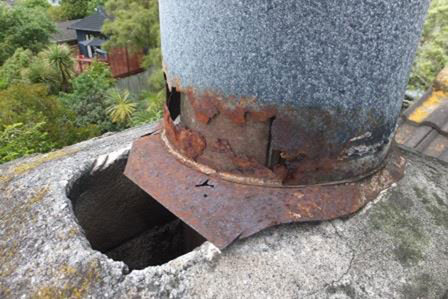 For more information contact us.