Home
»
Building Inspection
Building Inspection
What is a Pre-Purchase or Pre-Sale Inspection Building Inspection?

Whether you are buying or selling a property, a building inspection can save you time and money, by identifying issues before they escalate.
Hence an objective Building Inspection, by North Star Inspections, covering the physical structure and systems of the building, from the roof to the foundation.
This will provide you with the peace of mind only a thorough inspection with an easy to understand comprehensive report, including photos and recommendations.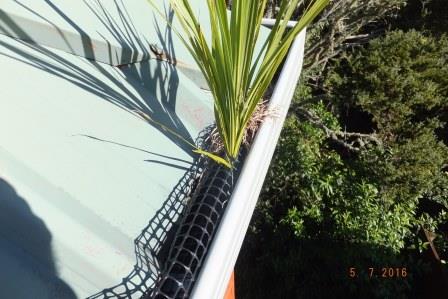 What does a Building Inspection include?
The standard inspector's report will cover:
Compliant with the NZ standard – NZS4306:2005
Interior:
Floors, Walls, Ceiling, Doors etc
Windows
Heating
Electrical Fittings
Appliances
Service Room Fittings (bathrooms)
Electrical & Security
Plumbing
Ceiling Cavity & Insulation
Exterior:

Subfloor
Foundations, Joists, Bearers etc.
Insulations & Ventilation
External Structure & Cladding
Roof, Flashings & Stormwater
External Joinery
Drainage
Decks & Patios, etc
Why can't I do a Building Inspection myself?
Even the most experienced homeowner lacks the knowledge and expertise of a professional building inspector. Even a general builder is not a trained to do Building Inspections. Our Building Inspector Mark Paterson, after many years of Building, trained as a Building and Weathertightness Inspector and has been inspecting since 2005. Mark is a Registered Member of the NZIBI.
A professional building inspector is familiar with the elements of building construction, proper installation, maintenance, safety, defects to inspect for and common failures.
For accurate information, it is best to obtain an impartial, third-party opinion by a professional in the inspection field.
Can a house fail a Building Inspection?

No. The building inspector, will not pass or fail a property, but rather describe its physical condition and indicate what components and systems may need repair or replacement.
Consequently, the inspection is not an appraisal of market value nor a council inspection, which verifies local code compliance, but an examination of the current condition of a house or commercial building.
When should I contact a building Inspector?
Pre-Sale
It is recommended to have an inspection done prior to going on the market, so if there are any issues they can be addressed.
Pre-Purchase
Typically, a purchaser will contact a building inspector prior to an auction or immediately after the contract or purchase agreement has been signed.
Before you sign, be sure there is an inspection clause in the sales contract, making your final purchase obligation contingent on the findings of a professional building inspection. This clause should specify the terms and conditions to which both the buyer and seller are obligated.
Check with your bank on what they require because a Building and/or Weathertightness Inspection may be part of the lending requirements.
What if the Building Inspection report reveals problems?
No house is perfect.
If the inspector identifies problems, it doesn't mean you should or shouldn't buy the property, only that you will know in advance what to expect and attend to and possibly have the opportunity to obtain outside quotes for the work.
Based on our finding a vendor may consider making the necessary repairs or negotiate accordingly.
So if your budget is tight or if you don't want to become involved in future repair work, this information will be important to you.
The house proves to be in good condition, did I really need a Building Inspection?
Definitely, now you can complete your property purchase with confidence.
You'll have learned many things about your new property from the comprehensive written report.